Tax planning | Analysis, plans, monitoring, consultancy
We will help your organization accomplish specific business goals, with guaranteed legal certainty and the most advantageous legal arrangements. We are able to provide an effective combination of tax planning and optimization in order to successfully minimize the tax risks and fiscal burdens.
At ACCO Law & Taxes, we follow the 'do not pay more than you have to' rule; therefore, our experienced professionals will review all the possible variants and recommend the most beneficial tax solutions.
Importantly, our tax planning offer comprises updating, ongoing monitoring and consultancy in order to be able to respond to the changing circumstances and legal conditions quickly. In this way, you can rest assured that you are implementing optimized tax arrangements at every stage of your operations.
Who is the dedicated target of our services?
Our tax planning services are designed for such clients as: corporations, groups, companies/partnerships, sole proprietors of businesses and self-employed individuals, foreign organizations.
What benefits do we offer?
Efficiency deployment and monitoring
Certainty and assurance in the field of law and taxes
Assurance in the event of a tax investigation
Tax savings and gains optimization
Foundation for stable growth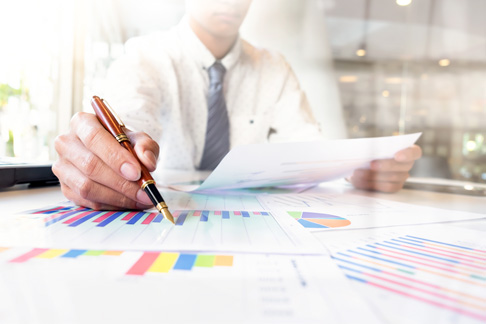 Tax planning - the proposal
Tax planning concerning such business model that will ensure the most beneficial tax rates.
Analysis of the tax and legal standing of the business, identification of tax risks and areas for tax optimization.
Preparation, implementation and monitoring the efficiency of tax plans.
Consultancy in the field of international tax law, CFC, for international structures and business expansion abroad.
Tax and legal consultancy on the restructuring of business operations (mergers, splits, non-cash contributions, transformations, setting up new businesses).
Legal and tax consultancy at profit distribution to individuals.
Legal and tax consultancy at tax residence change for people leaving Poland permanently.
Legal and tax consultancy at divestments, i.e. sales of property, shares/stocks, trademarks, or other valuable assets.
Legal and tax consultancy in the structuring of debt financing.
Legal and tax consultancy on research and development, including the available options for a tax relief.
Tax planning with monitoring and regular consultancy will give your business systematic optimization of profits, with assurance of tax and legal certainty.